Lomax + Wood supply and install premium, durable and traditional style made-to-order timber windows and doors throughout the United Kingdom.
They offer an entire range of wooden products that are suitable for the residential and business office markets. Their products include, but are not limited to timber sash windows, aluminium clad windows, high-grade entrance doors, wooden casement windows, wooden garden rooms, wooden French doors and timber bi-fold doors. Their products are for the discerning customer who cares about the look and feel of traditional timber products.
All of the timber products that are supplied and fitted by Lomax + Wood come with a 30-year guarantee, while the double glazing units come with a 10-years guarantee.
Those interested in the supply and installation of bespoke, timber windows or doors for your home, country estate, or commercial properties contact their sales team today or visit their website to see examples of previous installations.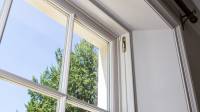 read more › A traditionally operated timber box sash window for conservation areas and new builds captures historical detail while providing modern acoustic and thermal performance. Lomax + Wood offers a complete service from site survey all the way through to installation. Ensuring your made-to-order wooden box sash windows meet your requirements.
read more › Timber sash windows are and have always been one of the defining aspects of some of the most beautiful homes that have been built and reside in the UK. From stately Period homes to modern residential buildings Lomax + Wood are specialists in the supply and installation of replacement timber sash double-glazed windows. Our sash windows have been used in the construction of newly built properties, complete renovation projects, house extensions and commercial buildings such as hotels and period office buildings.
read more › We provide made-to-measure premium quality wooden casement windows supplied and fitted solely by Lomax + Wood, therefore providing a turnkey solution for all buyers of our casement windows. These beautiful timber flush casement sashes can be operated with friction hinges or traditional butt hinges depending on the project requirements, designed with performance and style in mind with detail paramount to producing a product that will enhance any new build or refurbishment. Factory double-glazed, fully weather-stripped with engineered timber.
read more › Presenting a grand entrance to the property our period timber doors make a statement and can be designed to match new or existing details.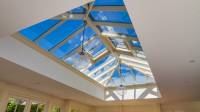 read more › We build and design timber roof lanterns that can be made to order or be chosen from our standard range of wooden roof lantern options. We construct our roof lanterns using engineered timber, built for durability and aesthetics. Our standard range of timber roof lanterns can be incorporated into any range of Garden rooms.
read more › Our French door installations have been incorporated for Period, conservation, listed properties and on new build projects throughout Greater London, the South East of England and various towns and cities across the UK.
read more › Create a stunning single living space in your home by incorporating modern, wooden folding doors interconnecting both your internal living room and lounge your external patio areas.
read more › Lomax + Wood can provide you with either a range of standard Orangery room extension solutions or a bespoke and personal design.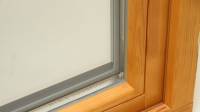 read more › Made-to-order timber flush casement windows and doors, with aluminium cladding externally. Offering the natural warmth of timber internally, combined with the durability of aluminium externally. This product is the fastest-growing fenestration product in Europe and lends itself to more contemporary styled developments.
I used Lomax & Wood early in 2016. I found that their prices were competitive and their service to be very professional and prompt.
I am very happy with the quality of work carried out in my home and actually very impressed.
I would recommend this Co and use them again.
A fantastic service from start to finish. Thoroughly professional.
L&W made and installed 10 custom windows for my house. I've had an airtightness test and the windows have proved to be airtight and perform well. Service was a little intermittent during covid lockdowns but L&W were good value and a great result, would definitely use them again.
From start to finish Lomax + Wood were incredibly professional in their approach. I have very little experience in construction but from the outset they filled me with ease and confidence that I was getting great value for money. I would recommend them to anyone.